What Does It Take To Be A Farrell's Instructor?
At Farrell's eXtreme Bodyshaping, we believe in living Life at Level 10®. For our instructors, that's more than a goal. It's the expectation.
From trainees, to the highly-coveted Level 3, Farrell's holds instructors to the utmost standards, providing the most excellent and safest classes to our members. Instructors are required to present at their highest standard and provide high-caliber workouts and liveliness to every class!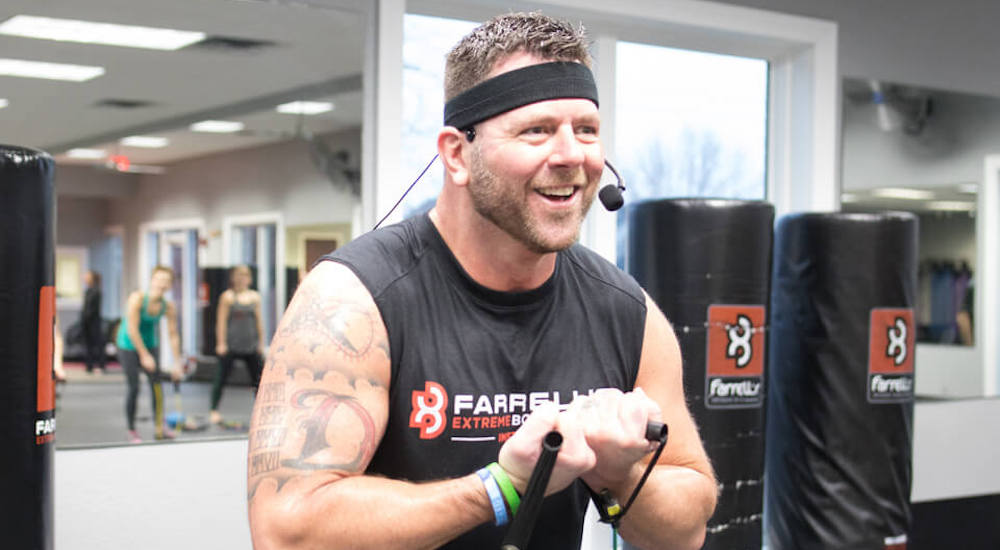 Our Corporate Program Director and training team go across the U.S. certifying instructors in three levels. Local owners and managers guide trainees and instructors in preparation for these annual certifications.
All Farrell's instructors must pass precise fitness assessments, attend certification workshops, and model the Farrell's mission. In addition to learning particular skills and techniques, every instructor is trained in adaptions to meet all members' needs and fitness abilities. This ensures a great workout for every Farrell's member.
What Does The Process Look Like?
Want to learn more about becoming a Farrell's instructor? You'll work as a trainee, learning about the Farrell's mission statement, correct form, and specific techniques. Trainees, along with Level 1 and Level 2 instructors, can specialize in kickboxing, strength training, or both.
Have you ever experienced a Level 3 instructor-led class? You'd recognize it if you did! Our Level 3 instructors dedicate years to honing their technique, providing top workouts, and moving members to live Life at Level 10. Level 3 instructors are held to the top guidelines of performance, having strict form reviews, performance assessments and written exams.
We love our Farrell's instructor family and are respectful of the time and dedication they give to deliver incredible classes for our members!
Want to experience the working out with some of the best instructors? Find a location near you and try a week of free classes on us!